Democracy Now!
Democracy Now!
M-F, 6-7 AM
Rebroadcast M-F 9-10 AM
DESCRIPTION: Democracy Now! goes beyond the rhetoric and party politics offered by the mainstream media. Instead, it highlights grassroots efforts to enhance and ignite democracy in the U.S. These days, some are labeling this "public journalism" or "civic journalism." We call it Radio in the Pacifica Tradition.
Democracy Now! focuses on a range of issues that demand attention, from the relationship of citizens to their government to the economic realities of declining wages and standards of living for the vast majority of Americans; from the role of money in campaigns to the impact of new technologies on politics and the media.
Democracy Now! features the ideas and voices of some of the best minds of this generation (and previous ones), including activists, muckrakers, visionaries, artists, risk-takers, academics and "just folks" who share a commitment to truth, democracy, justice, diversity, equality and peace.
The Team includes some of this country's leading progressive journalists who've garnered dozens of awards for their ground-breaking work in radio and print journalism.
Podcast -
Democracy Now! with Amy Goodman
http://www.democracynow.org/podcast.xml
English-language news program. Airs every weekday morning.

Democracy Now! En español
http://www.democracynow.org/podcast-es.xml
Titulares en español cada di­a

Democracy Now! Video Broadcast
http://www.democracynow.org/podcast-video.xml
Daily MPEG4 video broadcast (experimental; may not work with all computers or software)
Airs every weekday morning.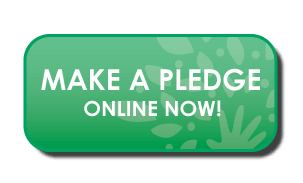 KPFK is a progressive media outlet challenging corporate media perspectives and providing a voice to voiceless communities. Help keep KPFK a strong and independent source of music, arts, news and information.
Los Angeles Area Forecast

Sunny intervals

High: 81°F | Low: 64°F