Jobs at KPFK
Job Opportunities at KPFK
Check out the Pacifica.org web site to find out about more job openings around the network.
---
TITLE: KPFK PROGRAM DIRECTOR
STATUS: REGULAR FULL TIME
LOCATION: KPFK-PACIFICA RADIO, North Hollywood CA
Further details on this job search available soon.
---
Job Opportunities at Pacifica
Position Announcement - Pacifica ED
Application Deadline: June 15, 2018
The Pacifica National Board (PNB) seeks an Executive Director for our five station network (KPFA, Berkeley, California, KPFT, Houston Texas, KPFK, Los Angeles, California, WBAI, New York, New York, and WPFW, Washington, DC) as well as the Pacifica National Archives and our growing Affiliate program. About Pacifica: Started in 1946 by conscientious objector Lew Hill, Pacifica's storied history includes impounded program tapes for a 1954 on-air discussion of marijuana, broadcasting the Seymour Hersh revelations of the My Lai massacre, bombings by the Ku Klux Klan, going to jail rather than turning over the Patty Hearst tapes to the FBI, and Supreme Court cases. Those cases include the 1984 decision that noncommercial broadcasters have the constitutional right to editorialize, and the Seven Dirty Words ruling following George Carlin's incendiary performances on WBAI. The Pacifica Foundation operates noncommercial radio stations in five major metropolitan areas, operates the Pacifica Radio Archives with decades of historical audio, and syndicates content to over 300 affiliate stations. It invented listener-sponsored radio. In consultation with the Pacifica National Board (PNB), Local Station Boards (LSB) and our management and staff, we have created the profile of the ideal next ED for Pacifica. We will select from and consider candidates who most clearly demonstrate the skills and characteristics.
Full details and downloadable job description is available HERE
---
Posted June 23, 2017
KPFT 90.1 FM HOUSTON TX
SEEKING TUNED IN STATION MANAGER
TO APPLY FOR KPFT:
Email resume and letter of interest to: GMSearch@kpft.org
Job Description and Details about the KPFT GM Position can be found HERE
Applications will be held in confidence. DEADLINE: Open until filled. Pacifica is an Equal Opportunity Employer, and does not discriminate on the basis of race, nationality, gender, age, disability or sexual orientation. Principals only – no agents, please.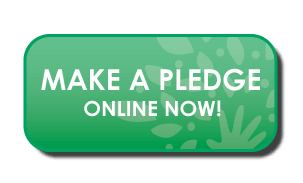 KPFK is a progressive media outlet challenging corporate media perspectives and providing a voice to voiceless communities. Help keep KPFK a strong and independent source of music, arts, news and information.
Los Angeles Area Forecast

Sunny intervals

High: 77°F | Low: 63°F