KPFK Videos on Vimeo
Richard Wolff in Los Angeles on April 24, 2018 from KPFK on Vimeo.
Oscar López Rivera on Hurricane Maria, and Puerto Rico's Independence - Pasadena City College - 02/07/18
Rising Up Health Special Feat. Johann Hari and Gary Taubes
Making America Racist Again - a new documentary by the Rising Up With Sonali crew
See the trailer above and watch the whole documentary and more from KPFK HERE

This 75 minute film draws from original television interviews from the KPFK program "Rising Up with Sonali", featuring Alicia Garza, Chris Hedges, Bill Fletcher Jr., Kshama Sawant, Sen. Bernie Sanders, Rosa Clemente, George Monbiot, Ralph Nader, Melina Abdullah, Arun Gupta, Frances Moore Lappe, Henry Giroux, Courtney Morris, Ibram X. Kendi, Deepa Iyer, Zahra Billoo, Christian Picciolini, Arlie Russel Hochschild, Tarso Ramos, and many others. The film explores how the US could have elected Donald Trump in 2016 and traces the history of racism, bigotry and scapegoating all the way to the formation of the nation. It examines the vulnerable communities that are being impacted today, how the so-called Alt Right has risen as a new and terrifying form of white supremacy, and ends on a hopeful note of how contemporary anti-racist activism is rising to meet today's challenges.
Making America Racist Again is available as a streaming video file through KPFK's Video-On-Demand channel for a donation of $90.7.
KPFK Documentaries from KPFK on Vimeo.
Rising Up w/Sonali Newsfeed
Ruben Luengas interviews Tatiana Clouthier, campaign coordinator for Andres Manuel Lopez-Obredor
KPFK's Ruben Luengas interviews Tatiana Clouthier, campaign coordinator for Andres Manuel Lopez-Obredor's campaign to be the next president of Mexico, in this week's episode of Contragolpe.
Lopez-Obredor, a left-profgressive, is currently well ahead in the polls with less than two months until election day on July 1.
Listen Here Now - https://soundcloud.com/kpfk/contragolpe-with-ruben-luengas-guest-tatiana-cloutheir or view video below
KPFK LSB, CAB and Committee Schedule
Pacifica Foundation Info can be found on the foundation's website at www.pacifica.org.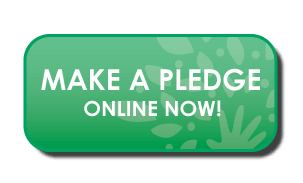 KPFK is a progressive media outlet challenging corporate media perspectives and providing a voice to voiceless communities. Help keep KPFK a strong and independent source of music, arts, news and information.
Los Angeles Area Forecast

Sunny intervals

High: 66°F | Low: 57°F